Understanding How the Vacancy Clause in your Insurance Policy Affects your Coverage During COVID-19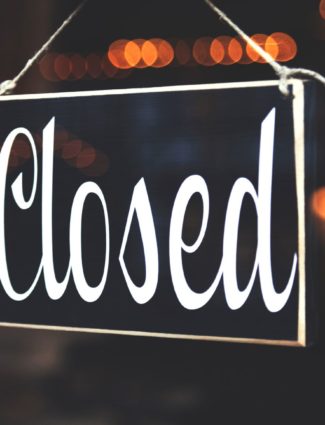 Understanding How the Vacancy Clause in your Insurance Policy Affects your Coverage During COVID-19
Amidst COVID-19, several common areas of coverage are questioned:  Business Interruption, General Liability, Workers Compensation, Cyber Liability, etc.  One less commonly addressed issue is the comprehension of the Vacancy Clause within policies.  The Vacancy Clause recognizes the vulnerabilities to a property's vandalism, undiscovered damage, and increase in severity of loss for a "covered peril".  If a property is unoccupied or vacant, it is naturally more susceptible to loss. Therefore, carriers have provisions within the policy to address these issues. It is crucial to be mindful of vacancy definitions, exclusions and provisions; particularly during COVID-19.
What is Considered a Vacant Property?
"Vacancy" can be measured in multiple ways depending on your policy verbiage. Examples include:  Personal Lines/Homeowners: "How much furniture is in your home or business location?" "Was the damage by a covered cause of loss exaggerated by lack of attention or attendance at the property?" To illustrate: If pipes burst in your home, your second home, or a rental dwelling you possess, that you have not been able to travel to during COVID-19, and the damage becomes significant as a result of inability to visit or maintain accordingly.
Commercial Lines: The typical Commercial Property is considered "vacant" unless a minimum of 31% of its total square footage is rented or used to conduct operations per the policy's "description of operations".  Many Lessors are experiencing a drop in occupancy rates as businesses downsize and enable staff to work remotely.  It is imperative to understand the conditions to which your policy responds.  With most policies allowing a time frame ranging from 30-90 days, you may need to discuss obtaining a separate vacant policy for your home or building.  If a home or building is unoccupied longer than the time frame allotted in the policy, the policy can be null and void.
Most carriers, whether personal lines or commercial lines, offer buy-back options (endorsements) with vacancy permissions. A lack of these endorsements can lead to reduced coverage or no coverage in the event of a property loss claim.
Tips for Mitigating Risk
With many working remotely and not traveling, properties are harder to monitor. This naturally increases the risk for vandalism and theft. Consider installing video surveillance/cameras if possible.  It is important to evaluate what utilities are essential to maintain the building/home and which ones can be shut off to prevent potential damage.  Then, upon return, you must plan for reoccupying homes and buildings and maintaining/restarting systems and equipment.  Be mindful to check plumbing systems.  If they were shut off or drained, restore slowly and if possible do it section by section. Restart electrical systems/components and equipment gradually.  Be sure to have fire protection systems inspected.  Have your HVAC systems inspected to ensure they are working properly.
Insurance language and verbiage are complex.  It is important to understand that carriers offer varying conditions, exclusions, coverages, limits and deductibles that apply to each definition within the policy form.  Your time is consumed building and protecting your family and  your business. All assets you hold dear and have worked so hard to obtain.  Be sure to discuss the vacancy clause with your current agent/carrier; or know our experienced consultants are available to assist you in navigating all COVID-19 concerns.
For more information please contact ISA today or visit:
https://www.cna.com/web/wcm/myconnect/3b485510-f18c-4800-aaa2-c701d0e6d49e/RC-IdleVacantFacilities-Guide.pdf?MOD=AJPERES&mkt_tok=eyJpIjoiTlRBeVl6WmpOMkkwTjJVeSIsInQiOiJEOUNWYmtkTXF0ZWpwV3oyaEpMWWR1cnJFXC80UlFOZWtmZHV4K2l0TWlpaXZSMXpzSHpOMmlOMlwvUEJFV1VnRVY5c1VQUlhORWx4ZHp5XC9WY29YUjFxWjFCYnhxS2gwWDdwRmlUbjhsN1dFdGxnOHVidWJxXC9XMW42dGFnVTFqNzcifQ%3D%3D