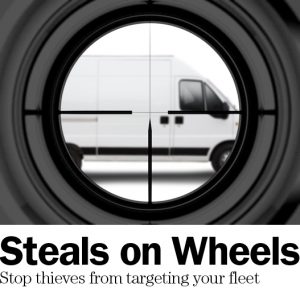 The past few months have seen a rise in catalytic converter theft in Buncombe and the surrounding counties, and businesses or contractors with fleets of vehicles are quickly becoming prime targets for this crime. Additionally, theft of tools and other work equipment, often left in trucks, has become a concern for companies and working individuals alike.
To discourage criminal activity and protect yourself (or your company's fleet) from becoming a target of theft, consider upgrading your security measures with:
Security Systems and Cameras. Installing security systems on your company premises or private property can help you monitor, quickly respond to and potentially identify any intruders.
GPS on Vehicles. Using GPS tracking monitors on vehicles and equipment can help you recover stolen goods — or even locate a suspect.
Secure Vehicles. Keep vehicles behind locked gates or in garages, if available. Be sure to lock and secure vehicles that contain valuables or equipment when in public spaces or unsecured worksites. When employees are out of town on the job, ask that they park work trucks in well-lit areas after dark and store portable equipment and tools in their rooms overnight.
To ensure your company's equipment is properly covered in the event of theft, contact one of our agents today for a consultation at (828) 253-1668 or info@isa-avl.com.
Source: WLOS News 13