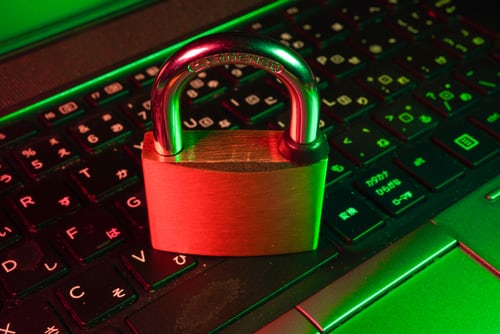 Cyber Crimes Continue to Rise for Asheville Organizations
Cyber Crimes Continue to Rise for Asheville Organizations
Cyber Crimes continue to rise everywhere.  Asheville and Western North Carolina are no exception. Cyber criminals, and Cyber Crime Organizations, continue to become more savvy and more malicious.
Additionally, Ransomware is topping the list at number one for cause of loss for small and medium-sized organizations. It is imperative to understand Cyber Crime.  Beyond that, know how to protect your organization, and how Cyber Insurance Policies work.  This exposure is even more evident with the increase in remote workers.
The statistics are staggering.  RPS, Risk Placement Services, reports 1 in every 99 emails is a phishing scam.  Every 14 seconds a new ransomware victim is claimed. The BakerHostetler 2020 Data Security Incident Response Report identifies the top industries for Cyber Crime as: Healthcare, Business & Professional Services, Finance & Insurance, Education, Retail, Restaurant & Hospitality and manufacturing. No organization is immune.
https://www.insurancejournal.com/news/2021/02/16/601393.htm?utm_content=cyber-pros-say-attacks-will-likely-increase-in-2021&utm_campaign=insuring-cyber&utm_source=insurancejournal&utm_medium=newsletter
What is Cyber Crime?
Cyber Crime comes in many forms.  It is a criminal act attacking computers, a computer network or a device.  These criminals are  eager to make money.
Further, Cyber Crime comes in many forms:  ransomware, extortion, theft of data, theft of financial information, identity fraud, internet fraud, etc. These crimes can target organizations or use an organization's computers to commit other crimes. They can infect hardware or devices with viruses and malware to hold for ransom or delete and steal data.
How do I protect myself/Organization from Cyber Crime?
Methods used to create the crimes include malware attacks, DoS attacks, phishing scams/email campaigns, etc. To protect from these an organization should make sure all software and operations are updated.  Also, use and frequently update strong passwords.  Make sure all anti-virus software is robust and updated.  Train all staff to be cautious of opening attachments and spam emails and not to open links or untrusted websites.  Create an Information Security Policy and Cyber Awareness Policy for your staff. Always err on the side of caution and consult with your IT Department or third party vendor of suspicious emails or requests.
To learn more about what you can do to protect yourself from cyber criminals, how you can report cyber crime, and the Bureau's efforts in combating the evolving cyber threat.
https://www.fbi.gov/investigate/cyber
Cyber Liability Insurance Policies
These too come in many forms.  And unfortunately, as Cyber Crime grows, so do their premiums. This year it is expected these premiums will increase between 20% to 50% per industry and individual case. Yet, they are worth their weight in gold as long as you understand your coverages, exclusions and your policy limits.
Review your policies carefully and be sure your agent is consulting you on the multiple facets built into your policy. Or more importantly, those missing. How does your aggregate limit apply if your policy has to respond in multiple ways:  Data Breach, Extortion, Reputational Harm, etc.?
www.businessinsurance.com/article/20210304/NEWS06/912340248?=printart
https://www.businessinsurance.com/article/00010101/NEWS06/912337843/Ransomware-top-loss-cause-for-small,-medium-business
We are always willing to offer consult and answer questions and concerns for our beloved community.
Contact us today:
828-253-1668