A collection of affordable programs and insurance benefits with preferred pricing, designed to offer wellness solutions to meet the needs of employers of all sizes within our community.
What is Direct Primary Care (DPC)?
The direct primary care (DPC) model gives physicians a meaningful alternative to fee-for-service insurance billing, typically by charging patients a monthly fee.
The Asheville Area Chamber of Commerce and ISA have partnered with four local DPC providers to offer Chamber members access to memberships at an exclusive low monthly premium.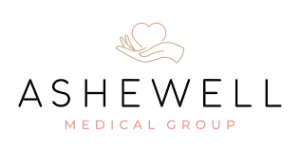 At Ashewell, no Insurance Is Needed! Our patients get free, unlimited appointments, wholesale medications, discounted labs, behavioral health services and many more benefits!
(We are really Good at the Care Part)
Unlimited Visits – No Copays, No Deductibles
Unlimited access to our Doctors through phone, email and text
Unhurried visits
Same or Next Day Visits for urgent matters
Wholesale in-house Pharmacy
Wholesale Labs
Discounted Specialty Care
Discounted Imaging
Annual Physical
Well-GYN Care
Diet and Nutrition Counseling
$79 Per Month, Per Employee
*Exclusive for Chamber Members – First Month's fee is waived*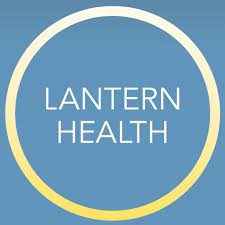 Hassle-free care when, where and how you need it. Downtown Asheville's direct primary care practice
We believe in caring for the whole person – so that you not only get well when you're sick, but also stay well when you're not. As a member of Lantern Health, you receive comprehensive care that includes personalized prevention, nutrition and exercise counseling, chronic disease management and care for those occasional sick days.
What's Included in Your Membership
Comprehensive Primary Care
» Complete physical and wellness assessments
» Health coaching in behavioral health, exercise and nutrition with healthy cooking classes
» Chronic disease management
» Prenatal care
» Common lab tests: blood sugar, metabolic panel, blood counts, urinalysis, pregnancy, flu and rapid strep testing
» Basic x-rays
» Routine vaccinations: flu, tetanus and Tdap
» Minor in-office procedures, such as skin lesion removal, basic suturing and breathing treatments
» Physician-facilitated care coordination and specialist referrals
Immediate Access Office Visit
Walk-in, same-day and next-day appointments for acute, and chronic and preventive care.
24/7 Provider Access
Virtual access via phone, text, email and video. Telehealth e-visits are also available between 7 a.m. and 9 p.m. daily.
Best-in-Class Technology Platform
Schedule appointments online, access your health records and avoid the hassle of completing routine paperwork and phone tree madness with effortless communication.
Additional Perks
Reduced and transparent pricing for services not included in your membership, such as prescription medications, screening and imaging referrals and in-office procedures like joint injections and skin biopsies.
Our rates are simple. And we offer a 15% Discount to Chamber Members! 
Employee $70 per month
Spouse / Domestic Partner $60 per month
1 Child (age 0-17) $45 per month
2 Children (age 0-17) $90 per month
3 or more Children (age 0-17) $135
ZERO Copays, Ever
Learn more about Lantern Health
Integrative Family Medicine of Asheville pioneered Asheville's first direct primary care clinic in 2011.
We offer a team-based wellness program consisting of expert medical care, health coaching, and nutrition counseling. Our goal is to help patients succeed in preventing, treating, and reversing disease while avoiding the need for costly hospital care. We provide an integrative primary care approach and partner with our patients to help them live their healthiest lives possible. By optimizing nutrition, physical activity, stress management, and meaningful relationships in their lives, we empower patients to take charge of their wellness. We have also developed an extensive network of healthcare providers in the community who offer our patients significant discounts on their specialty services.
Our values are at the heart of what we do. Underlying our business operations is a focus on environmental stewardship and fostering a healthier Asheville community. We make monthly charitable donations to local nonprofits to support their important educational and advocacy work. We take pride in running an independent business that can work in a cohesive way with other businesses and citizens of the greater Asheville area.
We are available for our patients at all of life's stages—from infancy to geriatrics
Proven track record: We have been working with some of Asheville's most established businesses for the past 9 years. We work with both small and large businesses, scaling our services to your needs
Pharmacy program option: Medications delivered to patients' homes by a licensed pharmacy for $20/month. Unlimited formulary medications
Wholesale pricing on lab tests 
More time with your medical provider: Each medical providers' total panel is limited to 500 patients. Typical non-direct primary care providers take on 2500-3000 patients. This means we spend the time needed with patients and never rush them out the door
Weekend, after-hours, and telemedicine access : 24 hour support available for our patients. We offer phone and/or video chat appointments. We provide direct email communication with medical provider through our secure electronic medical record platform
Average appointment wait time of 5 minutes or less
Same day and next day urgent appointment availability
Discounted pricing with local collaborating providers 
Special Chamber of Commerce pricing 
Monthly rate of $79 
 $50 per month for children of two full paying adults
Waived Copay for Chamber Members
Learn more about Integrative Family Medicine of Asheville

Through Wild Health Asheville, Synergy Direct Primary Care delivers the best of primary care!
We believe that enabling individuals to take control of their own care is the healthiest way to practice medicine. We offer a unique healthcare model that has several advantages over the current
insurance-driven fee-for-service approach.
How Wild Health Asheville STANDS APART
We are a primary care clinic expanding the boundaries of traditional healthcare
Speaking Directly
We want patients to be more actively engaged in their care and more in control of their well being.
We want employers to be in the position to offer their employees smarter healthcare
coverage. So we provide an affordable Direct Model for healthcare services—which means we
do not receive reimbursements from insurance companies, Medicare, or Medicaid. This direct pay
model allows us to keep costs down and to spend more and better-quality time with
each patient, resulting in shorter wait times, non-rushed appointments, quick scheduling,
and extended office hours.
Wild Health Asheville & SYNERGY Direct Primary Care  IS A WIN-WIN 
Benefits to You
Increased productivity with a healthy workforce
A dedicated Medical Director, responsible and accountable for the health of your workforce and overall spending
Eliminated unnecessary costs such as:
Administration fees from insurance coding and billing
Needless insurance-incentivized procedures
High-cost visits for simple needs
High-cost specialists
Benefits to Your Employees 
An affordable health plan
No hidden costs or uncertainty in coverage
Individualized care with personal attention
More comprehensive wellness tools
Adds efficiency to insurance plans
More disposable income through reduced medical bills
Monthly Rates
Ages 0-25 $35 per month*
Ages 26+ $70 per Month* 
Family Plan – $200 per Month*
*No enrollment fee but 6-month commitment required
*family plan is for parents and their children 
Chamber Members will have access to extra services free of cost!
This fee covers all patient evaluation and management services, preventive care, chronic-disease management, health coaching, urgent care evaluation, basic mental health evaluation, and treatment.
*Exclusive for Chamber Members for No Additional Fee*
No Copays, Telehealth, assistance with completing paperwork – FMLA, Biometrics, etc.
Referrals to specialists (PT, Dermatology, Allergy, etc.)
Learn more about Synergy Direct Primary Care